In January 2016, Gartner released a prediction of test automation trends. So far, their predictions have been accurate. As software products continue evolving to meet consumer demands, regulations and securities, the industry needs automation test engineers.
Test automation requires further education and training than Manual Testing. It's technical enough that supply is low or highly sought after. More people need to learn test automation and Manual QA Engineers should learn it to make them more valuable in the marketplace.
Software developers are now working in sync with automation test engineers, calling for continuous updates and feedback to know the real time status of the software and to fix the bugs quickly. If developers can continue to code, keep track of their software environments and maintain them, while automation test engineers test, programs and applications will go from design to release quickly.
If you are a Manual Test Engineer and are unsure if you should learn test automation, you should – it's the future.



If you need to hire a QA Automation Test Engineer and are getting frustrated with your test automation candidate pool, consider using an IT placement agency for the heavy lifting.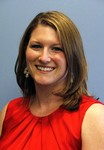 About the Author
Marcy Mooney, has 10+ years' experience within the human resources and operations space with a focus in talent acquisition, administration, payroll, benefits and social media/marketing. When she's not working, she enjoys eating guacamole, sampling craft IPAs and playing brain games.