Overview
Brine Group is a growing recruiting firm founded on uncompromising values, professional integrity and a commitment to providing outstanding service to our customers. Our sales have grown by an average of 45% a year for the past 7 years. We enjoy one of the most favorable reputations in our industry with more than 80% of our clients returning as repeat customers. With that said, our success would not be possible without our dedicated employees. Our Employees are our greatest asset and the driving force behind our organization.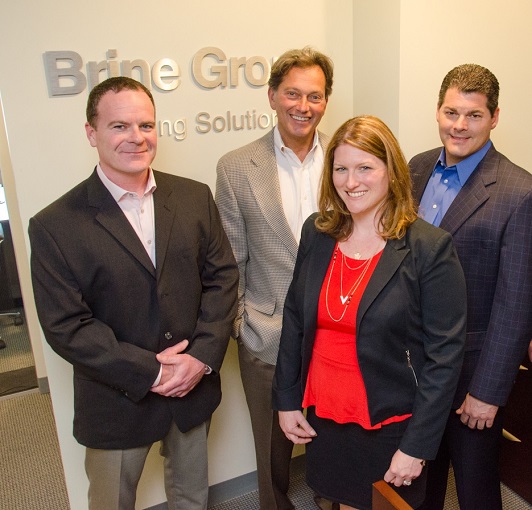 Our experienced management team is dedicated to the success of our company, and the professional and personal growth of our employees. Each member of management has an impressive leadership background combined with invaluable knowledge of the recruiting, staffing and sales professions. We believe in supporting efforts, recognizing contributions and rewarding the successes of our employees in every way possible. As our founder and CEO, Jay Acquaviva has stated many times, "We are committed to the continuing development of our employees to ensure they reach their greatest potential."
Our culture is built on commitment to excellence, drive for success and dedication to teamwork. We work hard at achieving our goals while also having fun. This philosophy makes our employees strive to reach their fullest potential and happy to work at Brine Group. We don't just talk of "team", we live it every day we come to work. There is no limit to what a dedicated team can accomplish.